Pubs, restaurants and cafes in most of Scotland will be prohibited from selling alcohol indoors to try to curb the spread of COVID-19, First Minister Nicola Sturgeon said, according to the Press Association.

The ban begins on Friday and will end Oct. 25.
Without taking action, the country risks "returning to the peak level of infection by the end of the month," Sturgeon warned.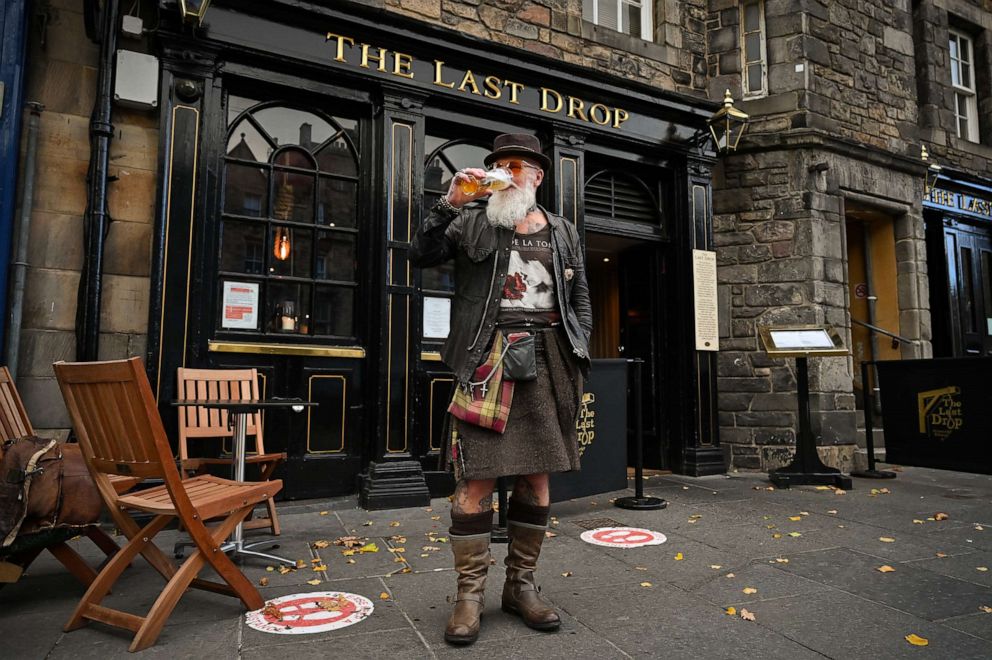 According to the BBC, after months of maintaining a positivity rate below 5%, it climbed to more than 10% by the end of September.
Scotland, which has recorded 1,054 new coronavirus cases over the last 24 hours, has seen at least 2,533 total fatalities.
 
Select areas also will be closing bowling alleys, pool halls and casinos, and suspending outdoor live events, contact sports and adult indoor exercise classes. Those closures will be in effect for two weeks beginning Oct. 10.