France has reported 18,746 new cases of COVID-19 over the last 24 hours, a record one-day increase. An additional 80 coronavirus-related deaths also were recorded.
The nation's cumulative total now stands at 653,509 cases and 32,455 deaths, according to the latest data from country's public health agency.
France's positivity rate stands at 9.1%.
In Ile-de-France, the region surrounding Paris, COVID-19 patients now take up more than 40% of all intensive care unit beds in hospitals, according to a spokesperson for the regional health agency.
France is among several countries in Europe seeing a rise in COVID-19 infections as a second wave of the pandemic hits the region.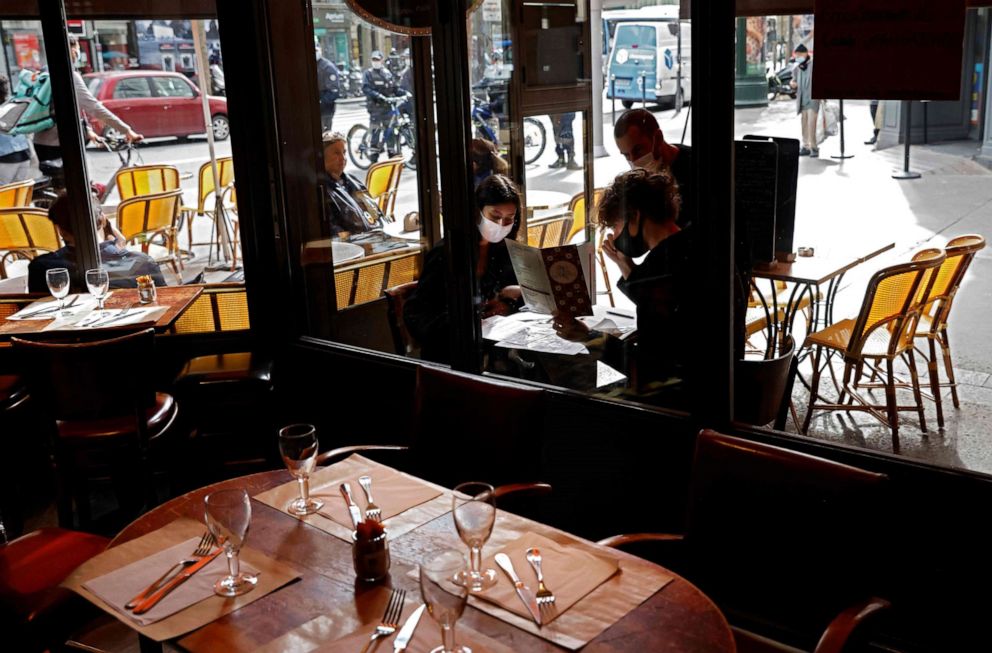 Earlier this week, Paris and its inner suburbs were placed on the maximum COVID-19 alert level. Bars and cafes will be closed for two weeks from Tuesday under new measures to curb the rapid spread of COVID-19 in the French capital. Restaurants will remain open, so long as they adhere to new safety measures, including providing sanitizing hand gel, limiting patrons to six per table with at least 1 meter (slightly more than 3 feet) between seats and allowing diners to remove their masks only for eating.