The United Kingdom reported 6,634 new cases of COVID-19 on Thursday, its highest daily caseload since the start of the coronavirus pandemic.
Another 40 coronavirus related-fatalities within 28 days of a positive test result were also registered Thursday, according to data published on the U.K. government's website. The latest daily death toll for COVID-19 is far below the country's record set on April 8 when there were 1,073 new fatalities reported U.K.-wide.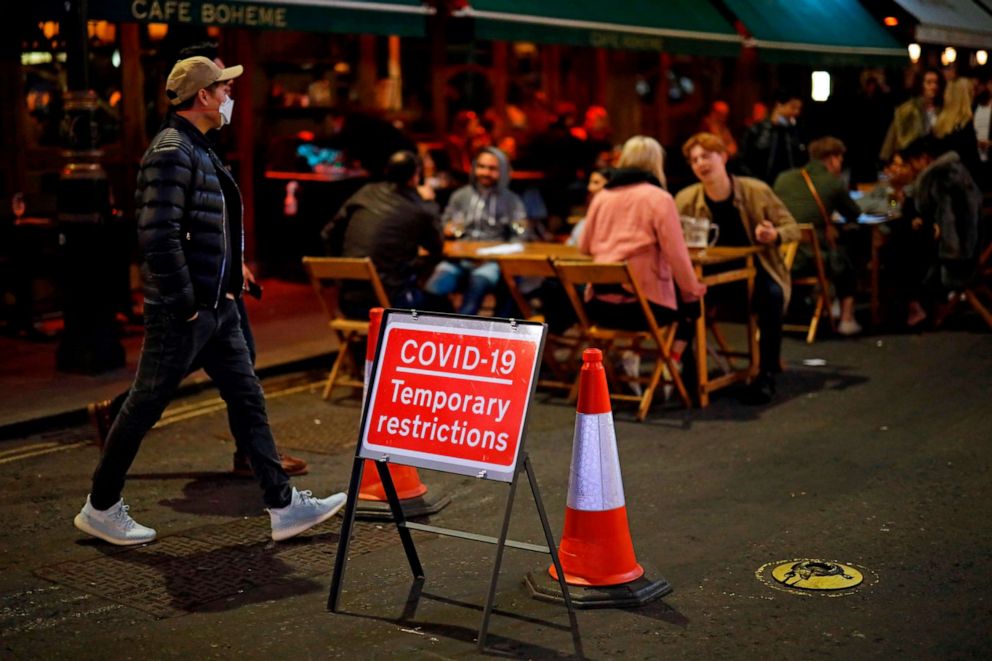 The United Kingdom's cumulative total now stands at 416,363 confirmed cases and 41,902 deaths. The number of new infections started to come down in mid-April after hitting a peak but has been on the rise again since July.
The surge has prompted the British government to tighten restrictions on daily life in an effort to curb the current rate of infection.
The United Kingdom is not the only country seeing a second wave of COVID-19. Other European nations including France and Spain are also grappling with growing outbreaks.