Visitors have flocked to Blackpool despite police warning against having a "last blast" in the resort before tighter restrictions come into force.
People reported queues for attractions, heavy traffic, little social distancing and few people wearing masks indoors.Lancashire will be subject to tighter restrictions from Tuesday after significant increases in Covid-19 cases, but Blackpool is exempt.
Police had said they were preparing for large crowds over the weekend.
Gem Concannon, 36, from Northwich, Cheshire, said she had visited the resort on Saturday with her family.
She said: "It was heaving, hardly anyone was wearing masks or social distancing. It was shocking.
"I've never seen it that busy before."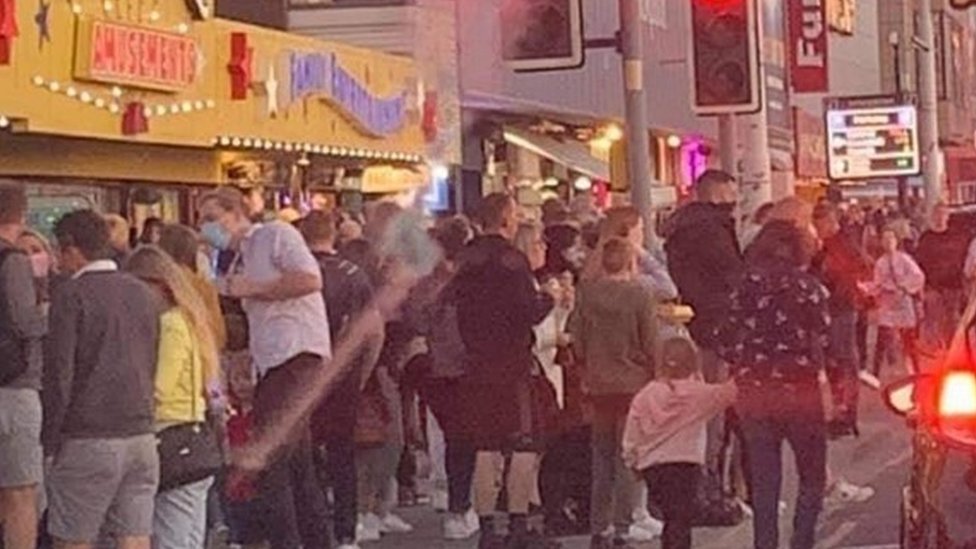 On Friday, Lancashire Police deputy chief constable Terry Woods appealed for people not to have one "last blast" before the restrictions come into place.