New York City Mayor Bill de Blasio announced in a news conference today that the city would launch mobile testing sites.
Two testing trucks will hit the streets of two neighborhoods next week: Soundview and Kew Gardens.
The city is looking to have up to 10 trucks in July. There will be walk-ins, with a capacity of 80 tests per truck per day."You can literally stay in your neighborhood and the testing trucks will come to you," de Blasio said.
De Blasio said the idea arose after the city government spoke to community members about what their needs were in battling the virus.
The mayor said mobile testing is needed in "neighborhoods hit hard so that people can more easily connect with testing."
"I want every New Yorker to get tested," de Blasio added.
Here are the details of the mobile testing program: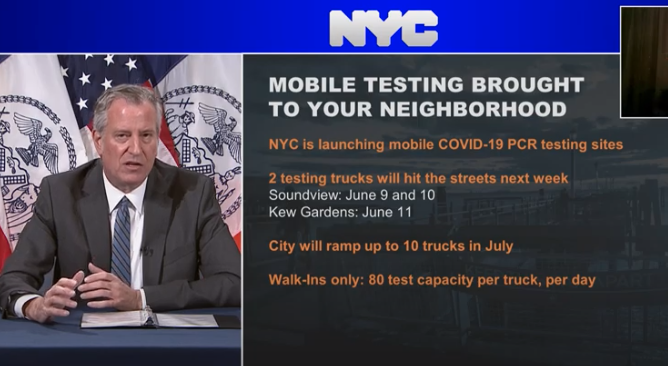 Source: CNN News