Thousands of Hong Kong protesters joined a rally remembering the 1989 Tiananmen Square massacre, despite the government outlawing the event for the first time in three decades in the wake of the coronavirus pandemic.
Protesters entered the football pitches in Victoria Park, which had earlier been cordoned off by authorities while chanting slogans calling for greater democracy in Hong Kong and an end to one-party dictatorship.
Albert Ho, a former pro-democracy lawmaker and one of the main organizers of the candlelight vigil, criticized the government for using coronavirus as an excuse to ban the gathering.
"Hong Kong people are determined and courageous enough to uphold the truth about the June 4 massacre, we won't allow ourselves to forget this painful part of this historical memory," he told CNN.
Some background: Public-gathering curb limiting groups to eight remain in force in Hong Kong to prevent the spread of Covid-19.
For three decades, Hong Kong has been one of the few places on Chinese soil where commemoration of the 1989 Tiananmen crackdown has been allowed. In mainland China, discussions about the crackdown remain tightly censored.
Dozens of police officers can be seen patrolling in the vicinity of the park, broadcasting messages that anyone who attends the rally could be in violation of the law.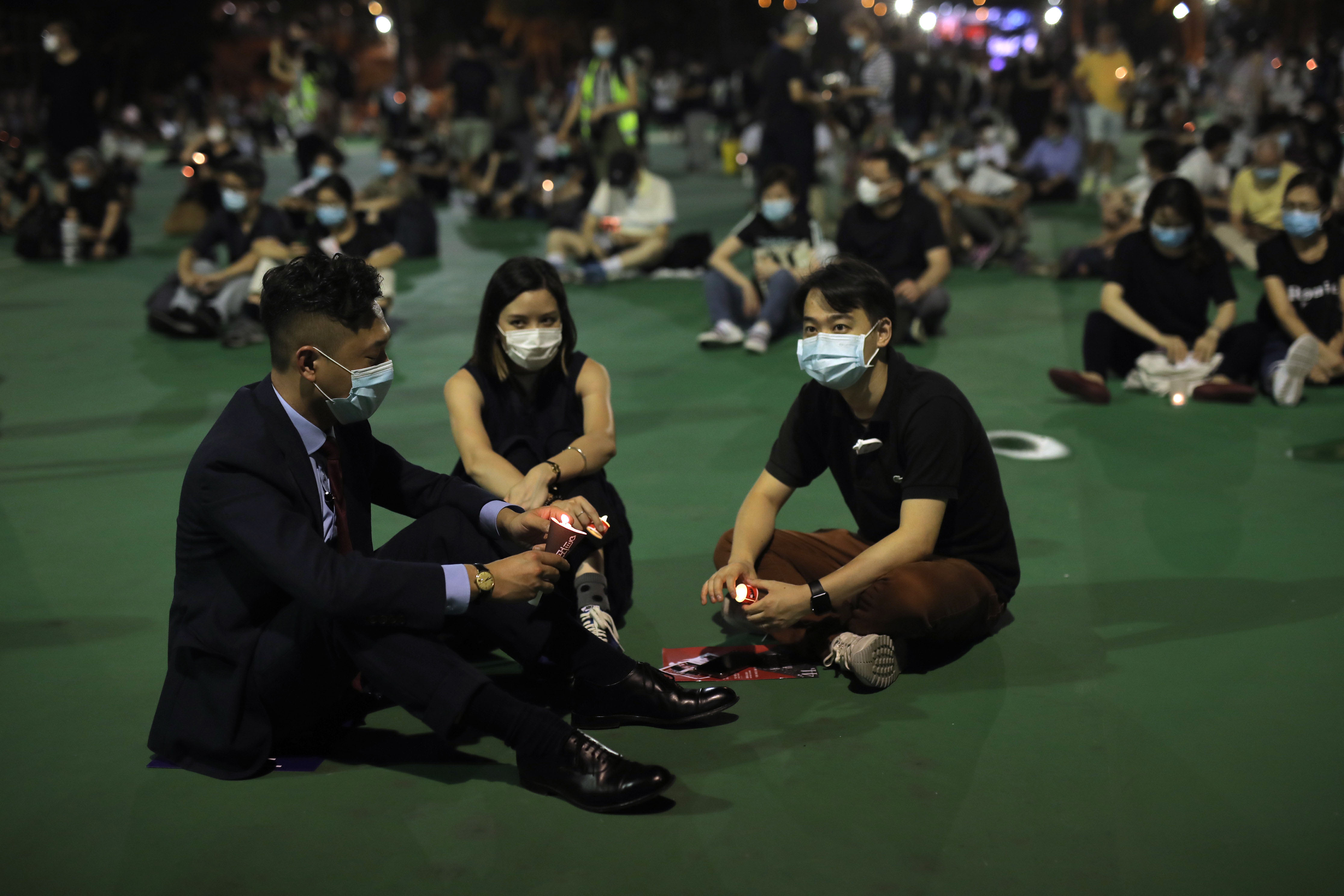 Source: CNN News