SCMP
About 8,000 pulse oximeters have already been given to workers with Covid-19 and another 12,000 will be distributed to those living in dorms
The devices, usually used to monitor asthma and pneumonia patients, can help identify those who have coronavirus before they exhibit symptoms
Five weeks into its partial coronavirus lockdown, Singapore continues to record hundreds of new Covid-19 infections per day, with low-wage migrant workers living in cramped dormitories now accounting for about 90 per cent of the city state's 23,822 infections.
Yet many of these workers exhibit few, if any, of the symptoms usually associated with the respiratory disease, according to authorities – which is why thousands of medical devices known as pulse oximeters are now being distributed, to help detect the early warning signs of a coronavirus-related deterioration in health.
Some 8,000 pulse oximeters have already been handed out to migrant workers with Covid-19 and another 12,000 will go to those living in dorms. But what is this device that has been touted by health care experts around the world as a useful tool in the fight against coronavirus?
What is a pulse oximeter?
A pulse oximeter provides a non-invasive and painless way to measure how much oxygen is being carried in a person's blood. It consists of a light-emitting sensor – most commonly clipped on to the tip of a finger – that can determine oxygen saturation levels within seconds by measuring changes in the wavelengths of light as it passes through the body. Typically, the device is used to monitor patients with asthma, pneumonia, lung cancer and other respiratory ailments.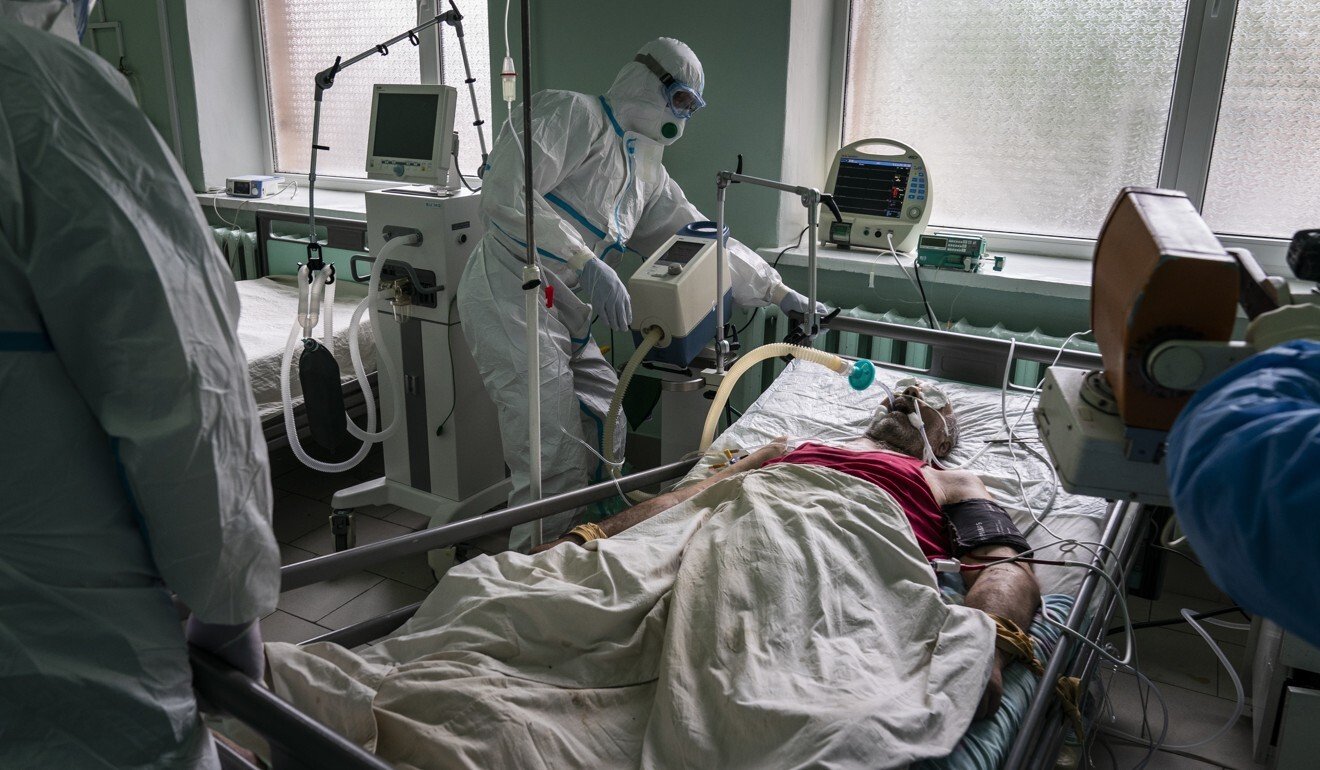 Invented in the early 1970s by Japanese bioengineers Takuo Aoyagi – who died in April aged 84 – and Michio Kishi, the device was commercialised by American medical technology company Biox in 1980 and is now in use in health care settings around the world.
A healthy person would usually have an oxygen saturation level of about 95 to 100 per cent, with blood oxygen levels below 90 per cent signalling a clinical emergency, according to the World Health Organisation.
How does it help with Covid-19?
Some coronavirus patients have been developing dangerously low levels of oxygen in their blood long before they start to feel any shortness of breath – a condition known as 'silent hypoxia'.
This can result in patients who exhibit no outward signs of respiratory distress being admitted to hospital with undetected rampant pneumonia and blood oxygen levels so low that they should be unconscious.
But a pulse oximeter can help detect this drop in oxygen levels and catch the disease at an early stage, before it progresses from pneumonia to acute respiratory distress syndrome, which almost always requires mechanical ventilation.