The total number of confirmed cases of coronavirus in Wales has reached 94, Public Health Wales (PHW) has confirmed.
It announced 34 new cases of Covid-19 across Wales on Sunday.
The virus has been confirmed in 19 of the 22 Welsh local authorities with Denbighshire, Merthyr Tydfil and Gwynedd with no recorded cases.
However, the residential area of eight of the confirmed cases is still being looked into, PHW said.
A total of 21 people have died in the UK and ministers are understood to be working on plans to stop various types of public events.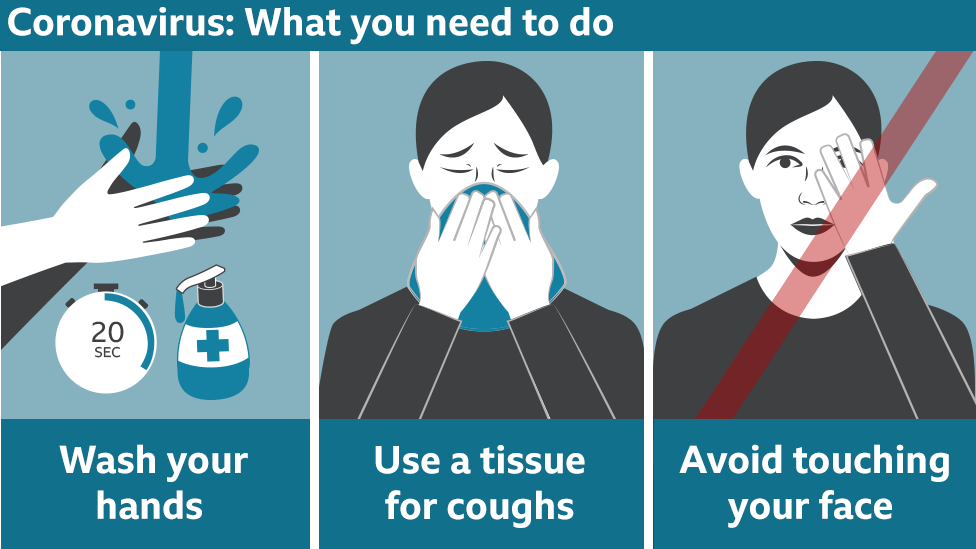 Source: BBC News