Over the past 25 years, Thailand has experienced a spectacular economic crash (1997), a tsunami (2004), coups (2006, 2014), the occupation of its main international airport by protesters (2008) and serious political violence (2010).
Yet the statistics speak for themselves. In 1960 around 80,000 foreign tourists came here.
Last year it reached 39 million, earning more than $60bn (£46bn) for Thailand, and indirectly contributing around one fifth of the country's national income.
The country's tourism sector was considered so robust that the country got the nickname "Teflon Thailand". Yet of those 39 million tourists last year, more than 10 million were Chinese.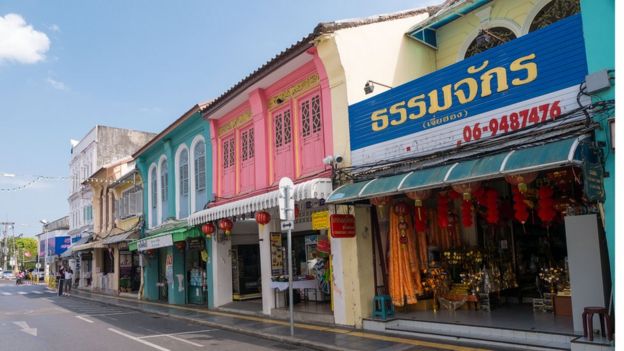 So when the Chinese government quarantined the city of Wuhan on 23 January, and stopped all overseas tours, the impact was felt immediately in Thailand. Shopping malls and temples in Bangkok were suddenly much quieter and less crowded.
As more flights from China were cancelled, the airports emptied. You could whisk yourself through passport control in no time.
For small-scale entrepreneurs, the collapse of Chinese tourism has been disastrous.
Many of them, such as flower sellers, traditional dancers, and the drivers of the famous "red cars" minibuses in Chiang Mai, are reporting their income dropping by half over the past month. The informal association representing tour guides in Thailand thinks 25,000 people are now out of work.
More at BBC News