European stock indexes are recovering some ground after huge falls on Thursday.
Markets have seen volatile trading as investors weigh the effect of the coronavirus against measures aimed at easing its economic impact.
Share markets across the Asia-Pacific region, including Japan, Australia and India, have experienced major swings.
It came after the Dow and S&P 500 in the US saw their biggest one-day declines since 1987.
In recent days authorities around the world have announced emergency measures in an attempt to avoid recession.
On Friday, the UK's Financial Conduct Authority (FCA) prohibited short selling of a raft of shares in Italian and Spanish firms, after a request from authorities in those countries for the action, which is designed to protect that list of companies.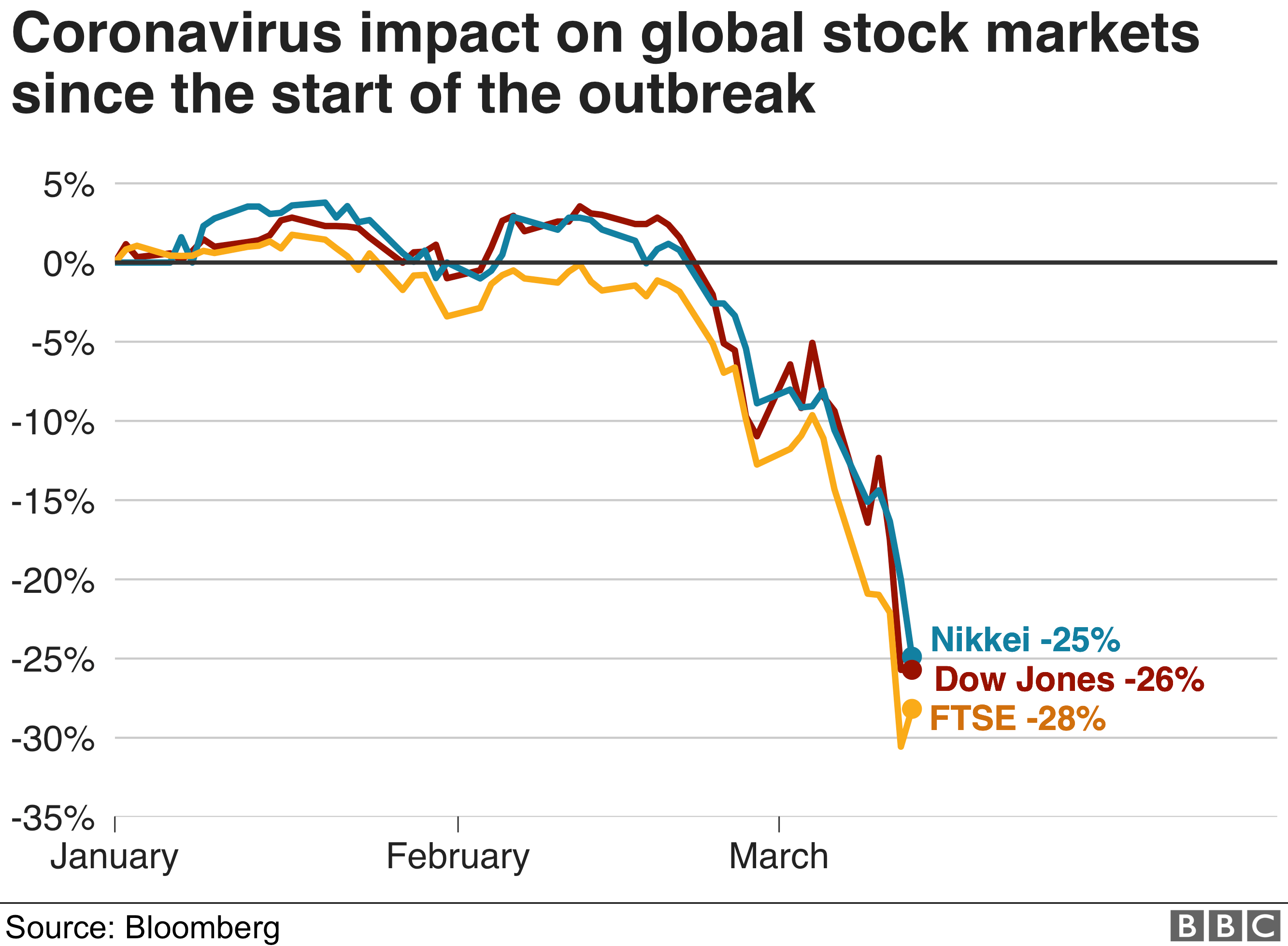 The prohibition on short selling came after major falls in Italian and Spanish indexes on Thursday.
Short selling is speculation that the price of a stock will go down, and if there are more short sellers than buyers, the price will be pushed down.
Firms including football clubs Lazio and Juventus were on the list, as well as luxury car manufacturer Ferrari.
Source: BBC News