The novel coronavirus is putting much of the world on hold.
In an effort to slow the spread of the virus, people are being asked to avoid crowds and limit their travel.
Organizations are doing their part to help.
Sports leagues are suspending their seasons. Museums, theme parks and other popular attractions are shutting down. Schools are closing, and companies are having people work from home. Religious communities are modifying their traditions.
What's left behind is an eerie emptiness.
A teacher walks in an empty public school in Labastida, Spain, on March 11.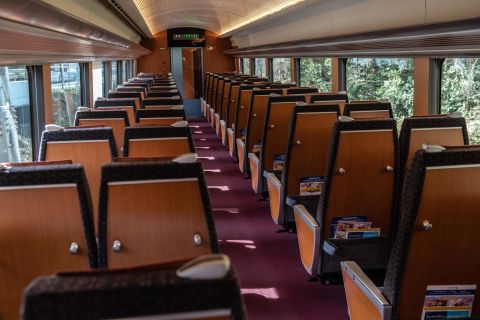 A train travels in Japan from Shinjuku to Hakone on March 3.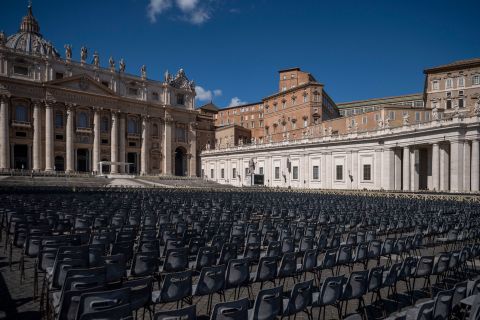 Empty chairs are lined up at the Vatican before the Pope's Sunday Angelus prayer was streamed via video on March 8. He later appeared briefly at the window to bless a small number of people gathered in St. Peter's Square.
This aerial photo shows the empty Legend Siam theme park in Pattaya, Thailand, on March 8.
Basketball fans in Oklahoma City leave the arena after it was announced that the NBA game between the Oklahoma City Thunder and the Utah Jazz was canceled on March 11. The league suspended their season a short time later after confirming that one of the Jazz players tested positive for the coronavirus.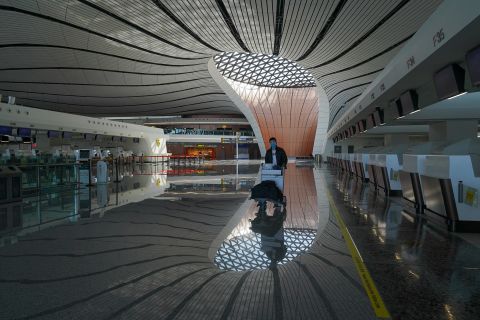 A passenger walks in the empty check-in area of the Beijing Daxing International Airport on March 3.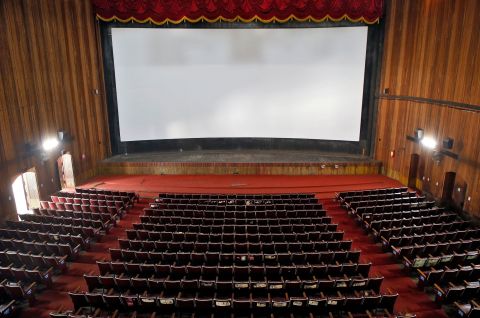 An empty movie theater in Kochi, India, on March 11.
A hall is empty inside a train station in Jerusalem on March 11.
This aerial photo shows an empty street in Wuhan, China, on February 16. The novel coronavirus is believed to have started at a wildlife market in Wuhan.
Horses gallop past empty public stands at the Sha Tin Racecourse in Hong Kong on February 23.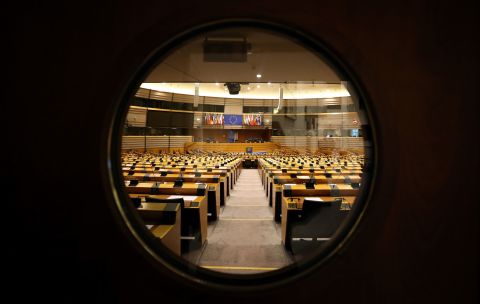 An inside view of the European Parliament building in Brussels, Belgium, on March 11. More than 100 programs in the building were canceled.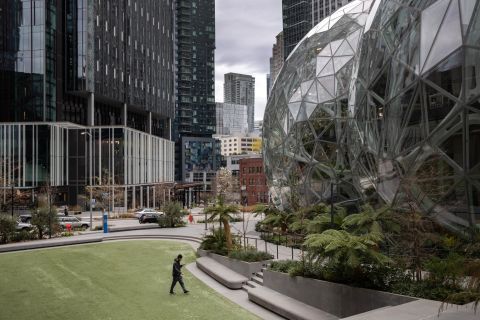 Amazon's headquarters in Seattle was virtually empty on March 10. Amazon recommended employees there to work from home.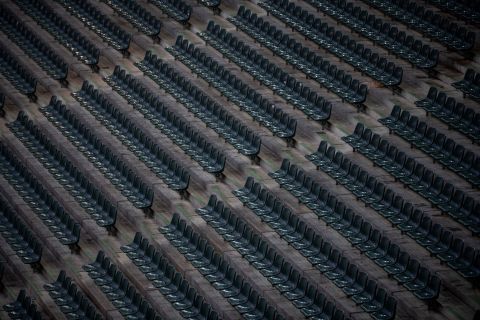 Seats are unoccupied at a professional soccer match in Mönchengladbach, Germany, on March 11. The "ghost match" was played without fans.
Ancient Roman ruins, normally filled with tourists, are empty on March 10. All of Italy was put on lockdown as coronavirus cases continued to spread in the country.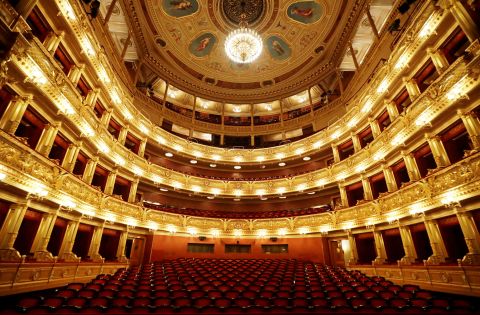 The National Theatre in Prague, Czech Republic, on March 10. The Czech government banned events hosting more than 100 people.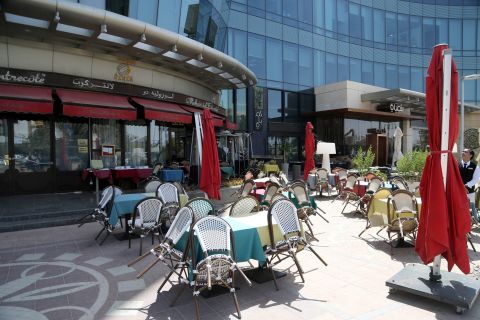 An empty coffee shop in Riyadh, Saudi Arabia, on March 9.
The Kaaba in the Grand Mosque, Islam's holiest site, is normally surrounded by people in Mecca, Saudi Arabia. But it was nearly empty on March 6.
Empty seats at the Suvarnabhumi Airport in Bangkok, Thailand, on March 12.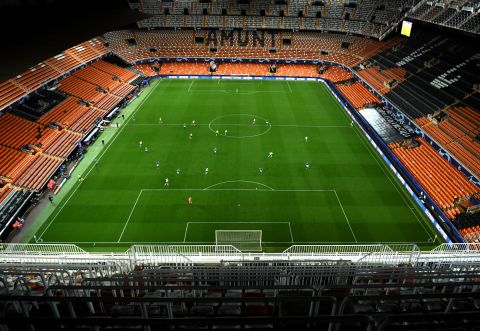 The Champions League soccer match between Valencia and Atalanta was played without fans March 10 in Valencia, Spain.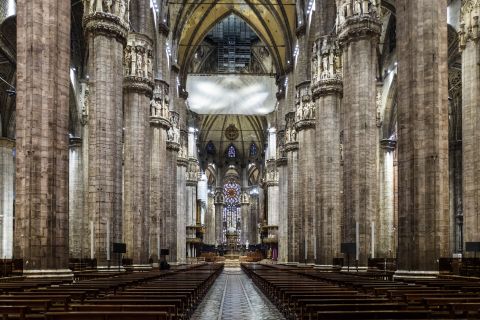 Just a few people are seen inside the Milan Cathedral in Milan, Italy, on March 4. It had reopened to the public after a week of closure.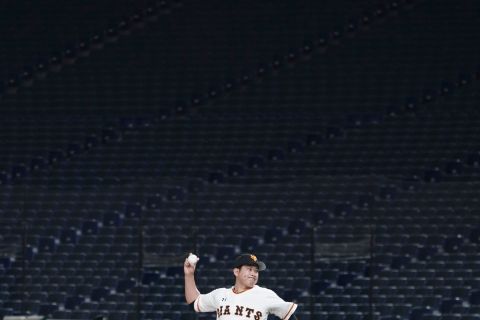 Tomoyuki Sugano, a professional baseball player on the Yomiuri Giants, throws a pitch in an empty Tokyo Dome during a preseason game on February 29. Fans were barred from preseason games to prevent the spread of the coronavirus.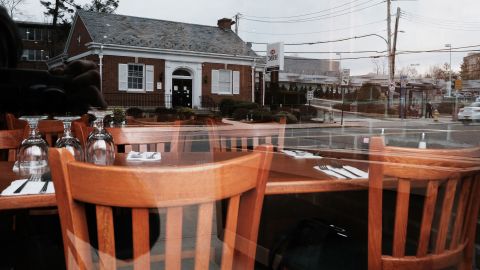 Streets, restaurants and cafes are closed inside a 1-mile containment zone in New Rochelle, New York, on March 11.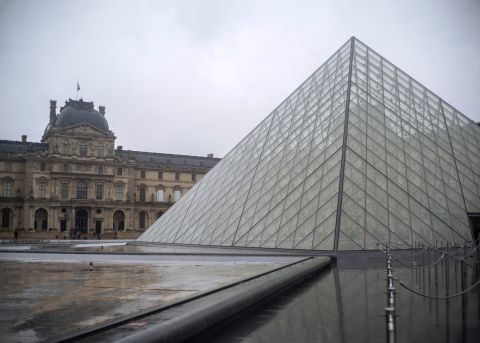 The Louvre museum in Paris was shut down on March 1.
Empty chairs are seen on a beach in Phuket, Thailand, on March 11.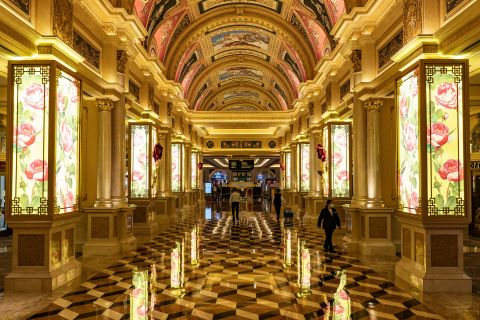 Staff members walk inside the Venetian Macau after it closed its casino on February 5.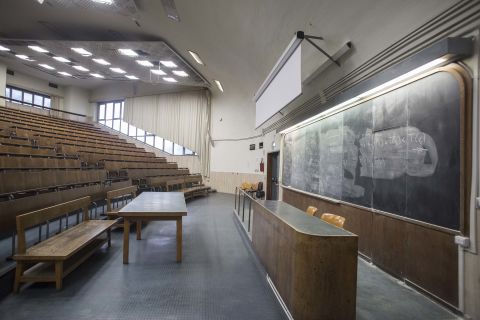 Lights remain on inside an empty classroom at the Sapienza University of Rome on March 4.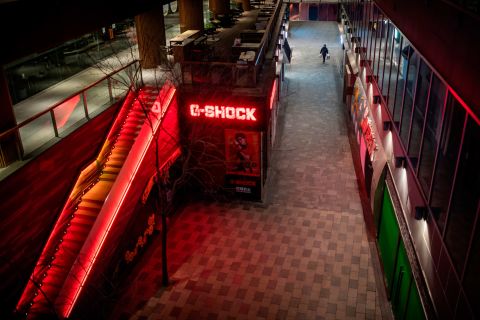 A delivery worker wearing a face mask walks at a nearly empty shopping mall in Beijing on February 27.
Source: CNN