When one of Louise Halford's staff members returned from a ski trip with flu-like symptoms, she advised him to work from home rather than risk bringing the coronavirus into the office.
Ms Halford also decided to work from home after feeling some possible symptoms as well.
"We work with someone who has a compromised immune system, so I don't want to take any chances," says Ms Halford, co-founder of Manchester-based Evolve Family Law.
Around the world, millions of other people have also been told to stay at home in a bid to slow the spread of Covid-19.
That includes Apple where the chief executive Tim Cook told staff, "feel free to work remotely if your job allows".
Amazon and Google have similar policies in place.
"Employers are definitely taking this seriously," says Hannah Ford, a partner and employment law expert at law firm Stevens & Bolton.
"We are advising lots of clients on crisis management plans."
Fortunately, there are now a huge variety of tools and services available to help employees perform their roles effectively from home.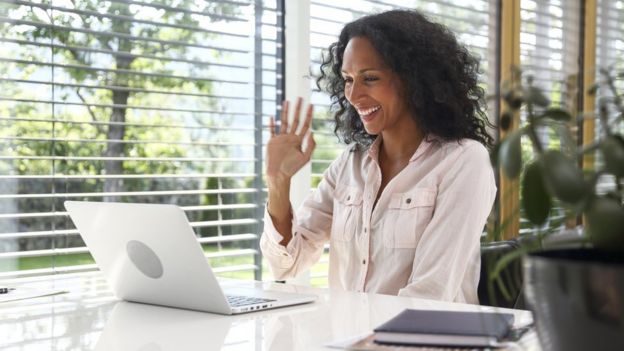 Keeping in touch
Communicating with colleagues is crucial, which is why remote meeting services are in high demand.
In China, up to 22 times as many people are using Cisco's Webex videoconferencing service since the coronavirus appeared.
Like several of its competitors, it has upgraded its free service in response to the surge in demand.
Anyone signing up to its 90-day free plan can therefore benefit from unlimited usage, while the maximum number of participants is now 100, up from 50.
Rival Zoom also has a free video-conferencing plan. Its free tier allows unlimited one-to-one meetings, as well as group sessions lasting up to 40 minutes and involving 100 participants.
Source: BBC News