A number of football teams are taking precautions after a player recently tested positive for coronavirus.
Mid Ulster League secretary Stephen Magill said: "We are taking a pro-active approach and have reached out to our governing bodies and the health service on how to deal with this."
He said as a precaution the clubs' fixtures have been postponed for two weeks.
They have also been asked to cancel training.
Three more cases of coronavirus were confirmed in Northern Ireland on Saturday.
They are all adults who had recently travelled from Italy and are linked to a previous case. It brings the total number of cases to seven.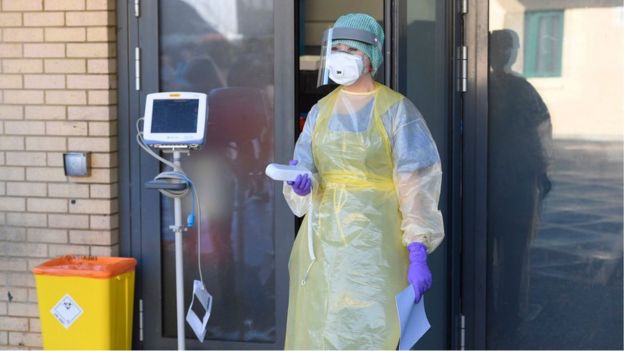 Health officials said further positive tests had been expected and the region remained in the containment phase.
Another case was also confirmed in the Republic of Ireland, bringing the total there to 19.
That new case involves a male in the east of the country who had returned from Italy, which has the most serious outbreak in Europe.
The Department of Foreign Affairs has advised Irish citizens not to travel to the Italian region of Lombardy, and to the other provinces that have been placed in isolation.

Source: BBC News