Supermarkets have cast doubts on an assurance from the health secretary that food supplies would not be disrupted by the coronavirus outbreak.
On Thursday, Matt Hancock said: "We are working with the supermarkets to make sure that, if people are self-isolating, then we will be able to get the food and supplies that they need."
But supermarket sources said they had not discussed getting food to homes.
One executive said he was "baffled" by the suggestions.
An executive told BBC business editor Simon Jack: "Matt Hancock has totally made up what he said about working with supermarkets. We haven't heard anything from government directly."
He added that sales of cupboard basics such as pasta and tinned goods have "gone through the roof".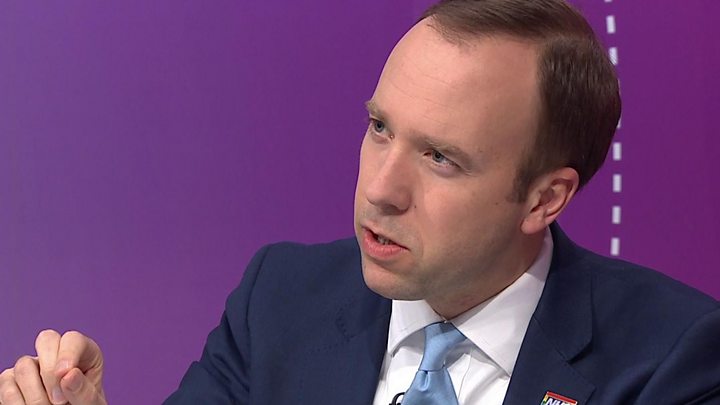 While the supermarket was largely keeping up with demand, teams were working "round the clock" to keep shelves stocked, he said.
"We are using processes and staffing levels we set up in case of a no-deal Brexit."
The executive added: "While I think people don't need to panic buy and should just shop normally, I'm not sure the government can guarantee all food supply in all instances."
There was no suggestion that there were food shortages, but people bringing forward some purchases was creating logistical challenges, he said.
Source: BBC News