Pupils at a school in south Devon are receiving lessons online after a confirmed coronavirus case forced the school to shut.
On Monday, a student from Churston Ferrers Grammar School became the first known coronavirus case in Devon.
Students at the school have been set daily work on a "shared forum" since its closure at the start of the week.
David Lewis, deputy head of the school, said the "strange situation" had prompted "creative solutions".
"Obviously, it's not normal to have to set work virtually for a whole week, he said.
"Teachers are having to think about how to adapt."
Pupils in years seven to 13 are required to complete four blocks of 75 minutes' work, to reflect their typical school hours.
Each child from year nine to 13 uses a laptop loaned to them by the school and teachers can answer questions online and submit feedback on individual's work.
"We feel quite fortunate we've been able to provide this technology. The interactivity is really powerful," Mr Lewis said.
"If we had to, we could keep going. But I feel what they are lacking is that social interaction. I think our students deeply need that."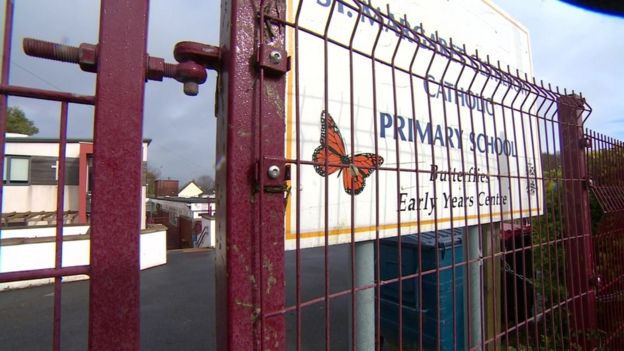 A further three people in south Devon have tested positive with coronavirus, including two staff at Chelston Hall Surgery in Torquay and one person at St Margaret Clitherow Catholic Primary in Brixham.
The primary school has closed as a precautionary measure.
Chelston Hall Surgery and Barton Surgery, both in Torquay, will be closed until at least 16 March, following advice from Public Health England.
Source: BBC News