The coronavirus that began in Wuhan, China, has now reached dozens of countries and has started to spread across the US in earnest.
So how prepared is the country?
How fast is Covid-19 spreading?
Thousands of new cases are being reported each day, and the true scale could be 10 times higher.
There are 129 confirmed cases in the US, 33 in Canada.
Ten people have died in the US due to the virus.
Over the past weekend alone, 33 new cases of Covid-19 were reported.
Officials say risk remains low for the general US public, but this could change.
How prepared is the US?
President Donald Trump says the situation is "well under control", while officials at the Centers for Disease Control (CDC) warn the virus will spread and may severely disrupt daily life.
US health chief Alex Azar has asked Congress for $2.5bn (£1.9bn) – with over $1bn needed to develop a vaccine. The rest would fund quarantine efforts and supplies, including surgical masks. Mr Azar said the US only has 30 million – and it needs 300 million.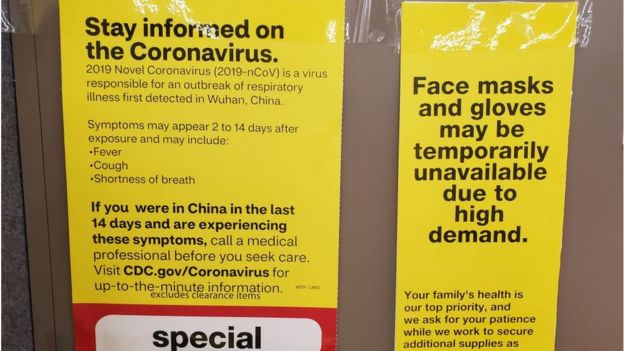 The president's political rivals have also renewed criticisms over his 2018 decision to dismantle the National Security Council global health unit. The CDC's global health division also saw drastic cuts that year.
Meanwhile, an anonymous whistleblower at the Department of Health and Human Services has complained that government workers interacting with quarantined Americans were not provided with proper safety gear, and were allowed to come and go from the secure zone freely. Mr Azar has denied the allegations.
Source: BBC News