Iran has a growing number of coronavirus cases and there is concern about how the government is responding.
With the help of our colleagues in BBC Persian, we've been trying to piece together what is happening in Iran.
How many have been infected?
Iran has recorded the highest number of deaths outside China and a growing number of cases, but the true number is expected to be much higher.
A World Health Organization (WHO) team is due to arrive in Iran on Monday to evaluate the situation and provide support.
Have quarantine restrictions been imposed?
Iranian President Hassan Rouhani has said there are no plans to quarantine entire cities and towns.
In Qom, the holy city at the centre of the outbreak, religious shrines are still open.
The most revered, the Hazrat Masumeh shrine, is visited by millions of Shia Muslim pilgrims every year from all over the world.
Some restrictions on access to the site are now in place. Visits are only allowed once people had been given hand-sanitising gels, health information and face masks.
People have been advised to avoid unnecessary gatherings, and asked not to travel to Qom, but there is no outright closure of religious sites in the city.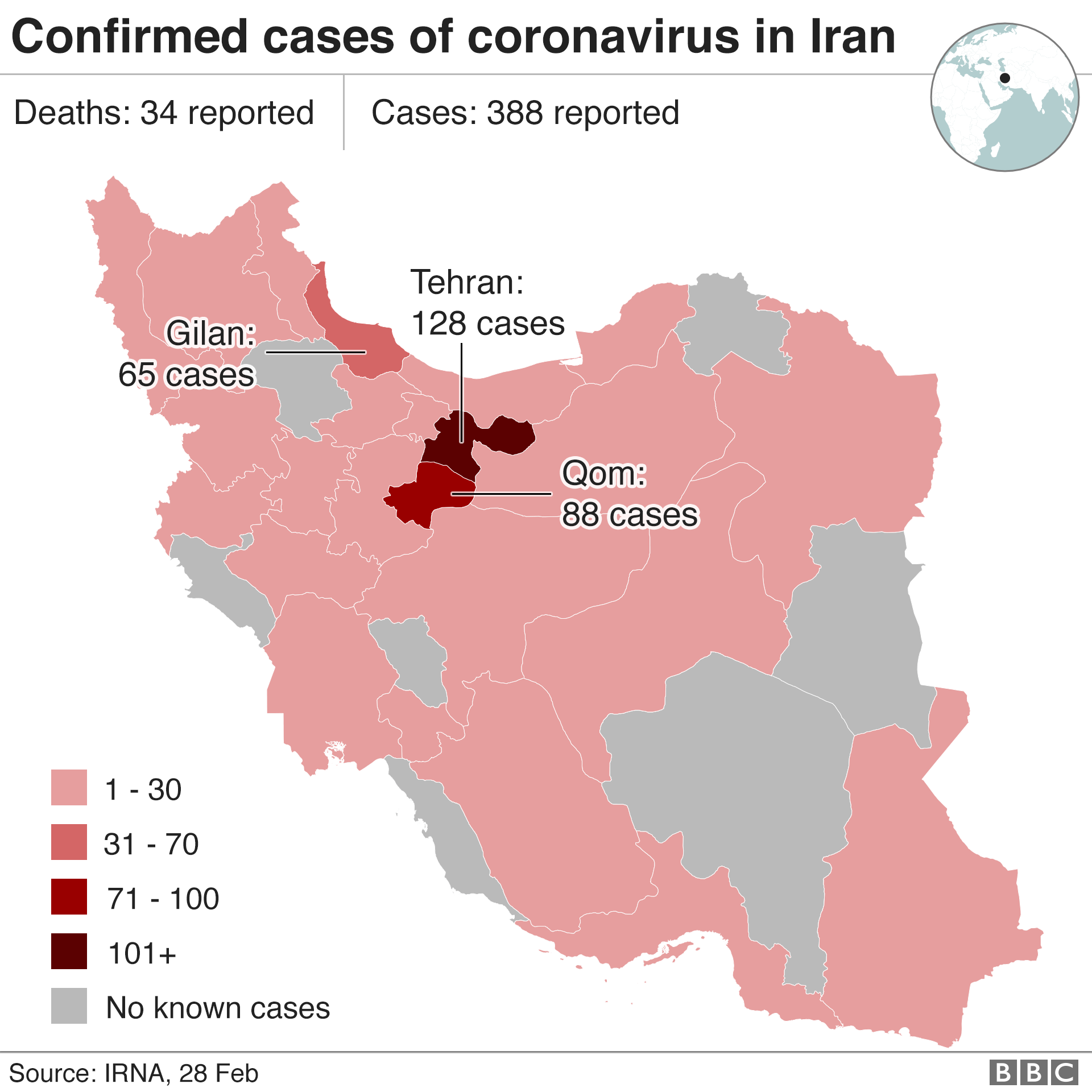 Source: BBC News